Pasco Senior High School


1964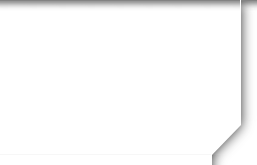 In Memory
Larry L Richwine VIEW PROFILE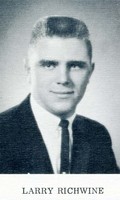 Monday, January 25, 1999
Dear Larry:
I have been thinking about the old days, growing up together in the Church of the Nazarene. It does not seem that long ago, my friend, that you and I (dressed in our one-and-only best suits and shoestring ties) gathered the offering on Sunday morning.
I have a host of memories, Larry, but for some reason the remembrances that are most vivid are those that have to do with running. My earliest memory dates back to 1958; we were both about twelve years old. One summer evening we were on an outdoor excursion with the junior boys, probably with Jim Mullen as leader. We were all on a march to some destination—I can't remember where. For some reason I broke into a lumbering jog, and you decided to join me. Remember?
Now, I don't know if you remember this, Larry, but in my youth I was known for my speed; it was a kind of a badge of honor for me. I don't think I ever told you that, but it was always on my mind. So when you decided to run along side me, I decided to pick up the pace. For a moment I had the horizon to myself, but not for long. Silently, effortlessly, you pulled along side. Do you remember that? We said nothing. I picked it up again, and again you clung to my shoulder.
Then something happened. I let the business of competition dissolve. We just ran, the two of us, side by side, the wind at our backs. I remember how good that moment felt, running strong, breathing easy, with my good friend at my side—not a word spoken between us.
Four years later, you and I shared the same sophomore gym class (wasn't it the only high school class we had together?). One day Mr. Till instructed the entire class to run a mile, four laps around the track.
Once again, You and I were at the head of the pack, running stride for stride. It reminded me of our evening run years earlier. On the fourth and last lap, all of us were compressed into a web of legs and arms. You eased forward. My lungs were burning, but I was determined to win that race whatever the cost, so I stepped up the tempo a tick and skinned by your right shoulder. Remember? We were running on the curve now and I wanted the inside lane, so I edged in front of you. I cut it too close, forcing you to lose your cadence. I heard you stumble behind me, exhale, and then strain to regain your pace.
I won that race by a nose, but I knew, even then, that I had won it unfairly. After we had caught our breath, you walked up to me and said in the gentlest of tones, "Good race, Al," and then, almost as an afterthought, "You know, you did cut me off." I knew, and I said nothing.
That kind of quite knowledge and strength is what I remember most about you, Larry—a silent gentleness that is rare in adults and nearly extinct in children.
Today, I see you running on the ivy-lined roads of heaven, running your own pace—quietly, calmly, at perfect peace—and just maybe waiting for your old friend Al to join you, shoulder to shoulder, stride by stride, into the face of God.
Thank you, Larry, for being my friend. Until our next race,
Allen Johnson
Click here to see Larry L's last Profile entry.