Pasco Senior High School


1964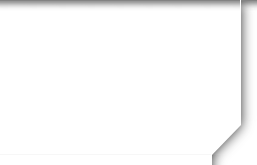 50th Reunion Registration
Our 50th class reunion is scheduled for September 19-21.
We are excited! We have worked hard to make our event memorable and affordable. We hope that you will enthusiastically agree.
The Friday Night Mixer: The first event is a mixer at the beautiful riverside home of Mike Roach (class of 65) in Pasco on September 19, 6:00 PM. Mike's wife's name is Nancy. Their address is 8212 Sunset Lane in Pasco. You wont want to miss this free event. Although we really hope you make the Saturday Evening Banquet--that's the Main Event--if nothing else PLEASE come to the Friday night mixer. (By the way, the class of 63 and 65 will be invited to join us for that mixer as well. However, they will need to pay $5/person to pay for their food and drink.)
The Saturday Evening Banquet and Program: The Main Event. This event will be held at the Shilo Inn in Richland. We will start at 6:00 PM. And we guarantee that our program will not disappoint. The registration fee for the banquet is $60/person.
The Badger Mountain Hike: Are you still feeling rugged enough for a morning hike? On Saturday, 7:30 AM Janet Cruzen Francis will be leading a hike up the side of Badger Mountain. We will start from the Shilo Inn. This new and popular trail provides a great view of the Tri-Cities at the summit. It's a moderate hike (no crampons needed). However, if your knees are talking to you after ascending one flight of stairs, you might want to pass on this. Janet Cruzen and Allen Johnson love the hike. If you are not sure about your stamina, you can take it as slow as you like. We will be back at the hotel well before 10 AM, so that you can shower and be ready for the Saturday morning bus tour.
The Saturday Bus Tour: This will be a fun excursion hosted by classmate, Gary Osborn. The bus service is free to any classmate who has a ticket for the Saturday night banquet. We will be leaving the Shilo Inn at 10 AM. We have chartered two buses with a 78-person capacity. We'll be going to several key places of interest. The exact itinerary is still being worked out by the reunion committee. However, some stops may include: Pasco High School (as guided by John Morgan), Chiawana High School (the new 2nd high school), a visit to the historical society (including a great high school section), and a cruise through downtown Pasco, including a peak at the former McLouglin Junior High. It will conclude with a group lunch at the Country Mercantile that each classmate will pay for. By the way, the Country Mercantile is another popular Tri-Cities destination that came along long after we graduated from PHS. Please check the appropriate box below if you would like to join our merry band.
The Golf Tournament: Do you feel like pitting your golfing skills against your classmates? You can make that happen. This outing is being led by Kay Foley Johnson. Each participant will pay for his or her golfing fee. Be sure to check the Golf Tournament box below if you would like to play.
Hotel Reservations: If you plan to stay at a hotel over the weekend, we recommend the Shilo Inn, which is where are reunion will be held. They are holding 25 rooms for us. Tell them you are with the Pasco High School Class of 64. The telephone number for the Shilo Inn is 509-946-4661.
Raffle: During our Saturday Banquet and Program we will be having fun with a raffle. Would you like to contribute to our class by creating a basket of your choice (or anything else of value, e.g., a gift card) that can be raffled at the banquet? We would love it, if you could help in that way. It is one of our strategies for controlling the cost of our weekend. If interested in contributing, please contact Helen Rogers Pudwill. She can be reached at 509-547-3665 or through email at glennhelenpud@q.com.
Exhibition: At the Saturday banquet we are featuring classmates who would like to place on display their hobbies and arts and crafts. You have your choice of simply displaying your work or, if you like, selling your work. It's up to you. Everything is fair: photography, pottery, quilts, books--you name it. Some of you may have interests that are not easily displayed, e.g., race car driving, horseback riding, gator wrestling. Not to worry. We will also have a board for photo display for exactly that kind of passion. If you would like to participate, please contact Linda Logston Morrison at 509-543-2001 or by email at linjomo@q.com.
Cancelation: Naturally, we hope that you can make it to all the events. However, if you need to cancel, you may do so through Friday, August 29, 2019. After that we have to give the catering services a firm head count.
Note that you can always go back into "50th Reunion Registration" to change or update your choices.
Questions: Do you have a question? Call either of these classmates: Allen Johnson at 509-627-3000. Janet Cruzen Francis at 1-800-735-2399.
Directions: The map above is for the location of the hotel, the Shilo Inn.

However, the location for the FRIDAY NIGHT MIXER is not at the hotel. It is at the home of Mike and Nancy Roach: 8212 Sunset Lane, Pasco. Remember, the Friday Night Mixer starts at 6 PM.

Directions to the Friday Night Mixer at Mike Roach's home, when coming from Pasco city center are as follows:

1. Travel west on Hy 182.
2. Take the exit for Road 68, heading south (toward the river).
3. Turn right on Court Street West.
4. Turn left on Road 80.
5. Turn right on Sunset Lane.
6. Look for 8212 Sunset Lane.
Friday Evening Mixer, 6 PM (Friday September 19 2014)
This event is free for the Class of 64. $5 for the class of 63 or 65.
The Badger Mountain Hike with Janet Cruzen Francis, 7:30 AM (Saturday September 20 2014)
This is free.
The Golf Tournament, Saturday Morning (Saturday September 20 2014)
Each participant pays his or her own fees
The Bus Tour, 10:00 AM (Saturday September 20 2014)
This is included in the fee paid for the Saturday Banquet
The Saturday Evening Banquet and Program: The Main Event, 6 PM (Saturday September 20 2014)
$60/person
Sorry, you must be logged in to buy tickets.
If you would like to order please
log in here
.
| NAME OF ITEM | QTY | COST |
| --- | --- | --- |
| Saturday Banquet and Program | | $60.00 |
Raffle: I'd love to contribute a basket for the raffle! (Saturday September 20 2014)
I will contact Helen Rogers Pudwill today to let her know I would like to contribute. Helen's contact information is: 509-547-3665 or by email at glennhelenpud@q.com.
Exhibition: I'd love to display my hobby or artwork or craft. (Saturday September 20 2014)
I will contact Linda Logston Morrison TODAY at 509-543-2001 or linjomo@q.com.