Pasco Senior High School
Class of 1964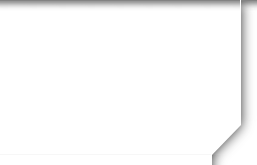 WHERE ARE
THEY NOW
WHERE WE LIVE
Who lives where - click links below to find out.

2 live in Alaska
8 live in Arizona
1 lives in Arkansas
11 live in California
1 lives in Colorado
1 lives in Florida
2 live in Hawaii
3 live in Idaho
1 lives in Illinois
1 lives in Louisiana
1 lives in Massachusetts
1 lives in Minnesota
1 lives in Mississippi
3 live in Nevada
1 lives in New Jersey
1 lives in Ohio
15 live in Oregon
1 lives in Pennsylvania
7 live in Texas
1 lives in Utah
130 live in Washington
1 lives in Viet Nam
83 location unknown




Show Classmates on map
UPCOMING BIRTHDAYS

MISSING CLASSMATES
Know the email address of a missing Classmate? Click here to contact them!
Please scroll to the bottom of this page to see and help us find our missing classmates.
Welcome to the Pasco high school class of 1964 website.
The bulldog legacy
As in almost any group of size, the graduates of Pasco High School, class of 1964 are a divergent lot. We span both sides of the political spectrum; we hold unique religious views; we have our own definitions of personal and professional success.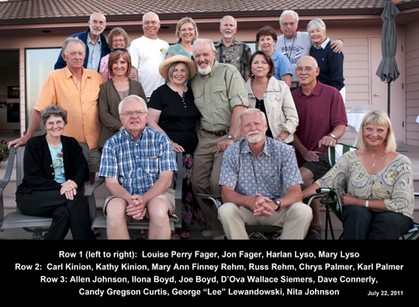 But one thing is constant. We have, at least in part, a common history. We are Pasco bulldogs. We were raised in a rural community. And we are also all baby boomers. What does that mean? Although it is unfair to make generalizations (not everyone fits into a mold), I suspect--for the most part--there are some things we can say about our classmates that are consistent. Here are three items that come to mind:
Our parents witnessed the great depression first hand, and therefore tended to be careful with money. They believed in hard work. They were not often extravagant with their hard-earned dollars.

We grew up before cell phones, the internet, and online dating. As a result, we tend to pay more attention to face-to-face relationships. We take more time to nurture the relationships of those we love.

Many of us have roots in Pasco's farming community. Those classmates are rooted in the earth. By that I mean they understand the "law of the harvest": we reap what we sow. We understand that a rich harvest requires discipline and hard work.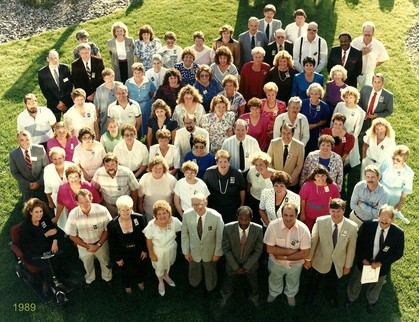 We have those things in common. But we are also very unique. We are artistic and mechanical, cerebral and down-to-earth, adventuresome and prudent, carefree and rigorous. That diversity is what makes our class so much fun.
We encourage you to take the time to know your classmates. Give your old friends a call. Share with them; learn from them. You may be surprised by what they have to offer, the greatest of which is friendship.
The other half
Over half of our classmates are registered on our website. And some among those who are inactive, may choose to remain inactive, despite numerous invitations. Still, others are waiting for a more personal invitation. If you remember a friend from high school who is not registered, please consider giving him or her a call and offer an invitation to join our happy band of classmates. For contact information for most classmates, you can contact Allen Johnson at 509-627-3000 or email him at allenjohnsonphd@charter.net
ANNOUNCEMENTS
•
I have been tasked by our able Taskmaster (aka Al Johnson) to gather as many photos as possible from fellow classmates of fellow classmates in our formative years (that's pre-1964). If you can scan and e-mail them to me, that would be a plus. My email address is rebsboy@comcast.net
If you wish to send them via regular mail, my home address is:
3534 Riley St
Bellingham WA 98229.

I'll be contacting via other means as well, so be forewarned. Thanks to all in advance, Joe

•

Hi PHS 64 Bulldogs: The reunion committee needs your help. We have not been able to find the classmates listed below. If you have contact information (even the name of a sibling), please share it with us or invite them to join our web site. You can reply to this post using the "Contact Us" tab on these pages. If you were particularly close to any missing classmate and would like to reconnect, a good starting point is contacting Allen Johnson, who could very well have strong leads. Here are the names and last known cities of residence:

Alice Lee Bias Roney - Kennewick, WA
Betty J. Stevenson Betnea - Pasco, WA
Bob Speeler - Miami
David Peterson - Mountain View, CA
Donna Campbell Daily - Portland, OR
Elaine Gix Johnson - Pasco
Janice Seybold - Spokane
Jim Allen
Judith A Weltz Schmeits - Pasco
Larrien Beed Marshall - Phoenix, AZ

Lorne Gordon - Prosser
Pam Rowley Mayall - Los Angeles
Pat Nooner
Sandy Rose Cooley - Spokane, WA
Stan Wolfe - Cody, WY, Las Vegas, NV
Sue Romans Simonton - Sumner, WA
Thanh Tu Dang, Chicago, IL

•

The Class of 64 is on Facebook

Ken Meyer has created a Facebook page for our class. If you are on Facebook, please join the group. The easiest way to join is to first become Facebook friends with Allen Johnson. Click here to go to Allen's Facebook page. In turn, Allen will invite you to join the class of 64 Facebook group. We currently have 58 members and counting.

•

Call for Volunteers

Creating a great class reunion is not the task of a single individual. It will not get done that way--or it will get done poorly.

We would like to generate a list of volunteers. Send Allen Johnson an email by clicking here to let him know that you would like to enlist as a volunteer. (We're starting from scratch; even if you have already told Allen you would like to volunteer, please drop him a line again.)

If you have an idea of what you might like to do, just say so. If you are not sure, just list yourself as a "general volunteer." We'll think of you as a "utility infielder," ready to step up to any challenge.

Here's a incomplete list to give you an idea (you may have other ideas of how you can help):

General: Ask me to do just about anything, and I'll do the best I can.

Telephone manager: Some of our classmates do not have email; they need to be contacted by phone. Are you willing to make phone calls?

Program committee member: Creating a program of events for our reunion will take a lot of thought and preparation. Would you like to part of that?

Registrars: These people will work the registration table at the event, gathering and sharing information.

Logistics manager: This person who find the best locations for our reunion.

Print manager: This person would mange the printing of materials--from an agenda to a memory book.

Newsletter editor: This person would create a quarterly newsletter for our website, sharing the news on classmates.

•

Elementary school class photos

If you visit the "Photo Gallery," you will find elementary school class photos. But we are still missing a number of classes.

Do you have a missing class photo from Whittier, Longfellow, Emerson, Captain Gray, or Mark Twain? If so, please scan and send it by email to:

Sharon Merchant Bongio at skbongio@att.net.

Sharon will be sure to include it in our gallery within the appropriate elementary school photo album.