Pasco Senior High School


1964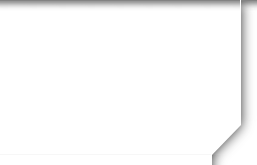 In Memory
Michael J Schmeckel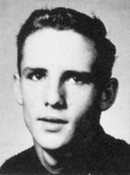 Supercharged
by Allen Johnson
5 May 2010
Mary Morgan said of Mike Schmeckel, " I will always love Mike."
Mary was Mike's partner for 11 years, until his untimely death by a heart attack in 1978. Mike was only 31. He was survived by two children: Gordon Schmeckel of Milton Freewater, born in 1968, and Anna Hardin of Walla Walla, born in 1968. Mike's granddaughters by Anna are Josie, born in 2003, and twins Brooke and Sierra born in 2006. In Anna's words, "It is a shame Mike didn't get to stay longer with us."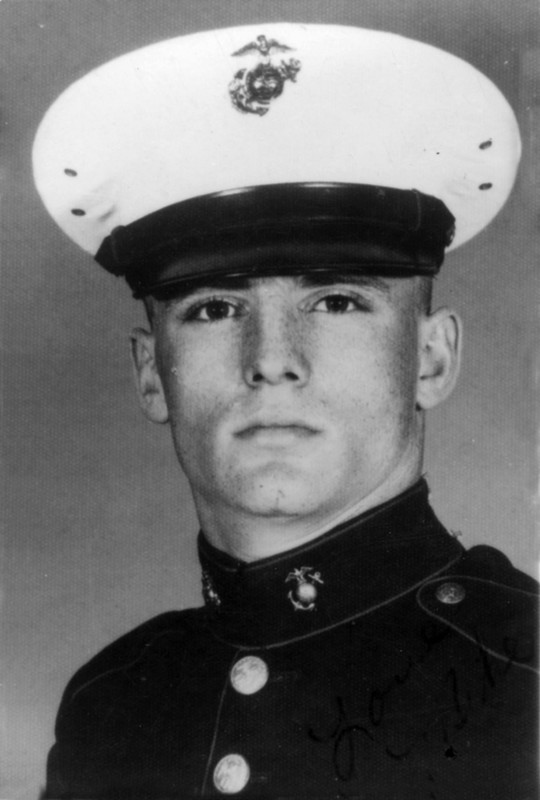 After his four-year military service with the US Marines, including a tour in Viet Nam, Mike worked as a sandblaster and painter in the Tri-Cities. In fact, he helped paint the bridge linking Pasco and Richland. He was called a "high man," because he was not afraid of heights. Fearlessness, seemed to be part of Mike's makeup. Besides being unafraid of heights, he would not, in Mary's words, "back down from a fight."
In fact, it was through a fist fight that Mary met Mike. She was 18 years old and at a Washington DC party. Mike had gotten into a scrape with two other guys. In the process, Mike punched his fist through a pane of glass. Mary bandaged his lacerated hand, and that was the first day of their 11-year partnership.
Mike and Mary were never married. Mary said that she proposed for nine years and then finally gave up. Mike's retort was always the same: "We are already married in the eyes of God."
Outside of work, Mike enjoyed riding his Harley Davidson motorcycle and belonged to a local club.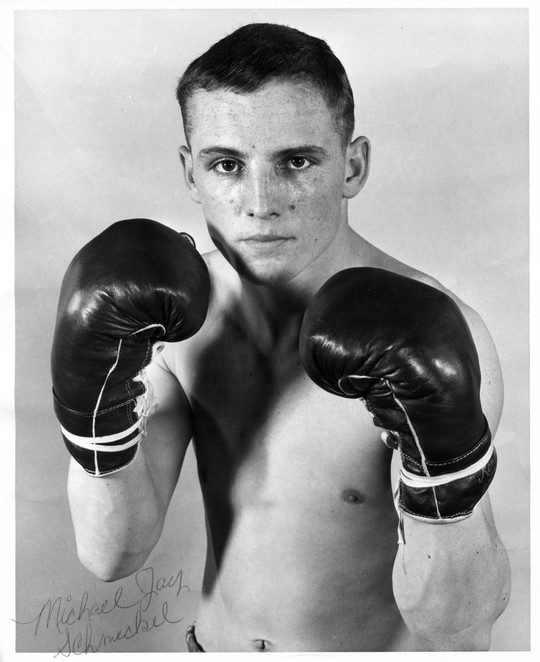 His sister-in-law, Robert Schmeckel's widow Mary Schmeckel, said that Mike was "a sweetheart." She went on to say, "I never knew anyone who didn't like Mike. He was a character. He made everybody laugh. You always had a good time when around him."
According to Mary Morgan and Mary Schmeckel, "having a good time" was an element of Mike's character. "He liked to party," Morgan said freely. In fact, he was at a party when he died. Despite a heart murmur discovered while in the Marines, Mike enjoyed a stiff drink and Camel cigarettes.
Whatever the cause of Mike's premature death, those who knew him sensed that he was a man whose life was "supercharged." In junior high and high school football, Mike was the fastest kid on the field. As a young man, he lived life with a kind of urgency, blasting through obstacles like a half-back through a cowering defensive line. He was always a force to be reckoned with, and we miss him.