Pasco Senior High School


1964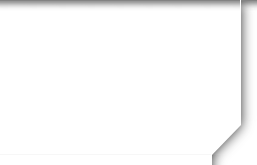 In Memory
Marvin E Tiffany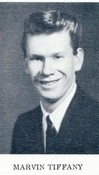 Published in the Tri-City Herald on 1/26/2004.
MARVIN EUGENE TIFFANY, SR.

After a long and courageous battle with multiple sclerosis, Marvin Eugene Tiffany, Sr., age 57, passed away Jan. 23, 2004, at Lourdes Medical Center in Pasco.

He was born Feb. 6, 1946, in Libby, Mont., the third of six children. While Marv was young, the family relocated to Pasco. He graduated from Pasco High School in 1964. He went to work for Boise Cascade for several years before continuing his education.

After receiving his degree, he went to work for Dyna-Pak, Inc., of Kennewick, as a mechanical engineer, where he was employed until his medical retirement in 1991.

Marv enjoyed fishing, camping and golf. He was also an avid fan of the Seahawks and Mariners.
He is survived by his loving wife of 28 years, Judy A. Tiffany, as well as by five children, Tammy, Marvin Jr., 'Butch,' Donna, Tracey and Brandi. He also has 12 grandchildren.

Matt 11:28: 'Come to Me, you who are weary and burdened, and I will give you rest.'

Please join the family in celebrating Marv's life at 1:30 p.m. Tuesday, Jan. 27, 2004, at First Baptist Church of Kennewick, 3700 W. 27th Ave., Kennewick, Wash.

In lieu of flowers, the family requests that memorial contributions be made to the National Multiple Sclerosis Society, Greater Washington Chapter, at P.O. Box 21269, Seattle, WA. 98111-3269.