Pasco Senior High School


1964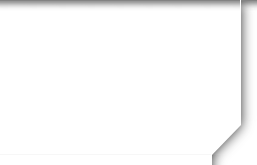 In Memory
John Anderson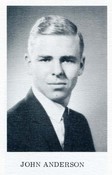 Cle Elum's Dr. Anderson remembered for life of service
Paper: Yakima Herald-Republic (WA)
Deceased: Dr. John C. Anderson, MD
Date: June 6, 2009

May 31, 1946 - June 3, 2009


A devoted family man, friend, and physician, John passed peacefully at home after a courageous struggle with melanoma. John will be deeply missed by his family, friends, colleagues, and patients.
John was born in Chewelah, WA, in 1946, and graduated from Pasco High School in 1964. John and Connie, his high school sweetheart, were married in 1968. Following graduation with honors from the UW School of Medicine and medical residency in Rochester, NY, John practiced medicine in Cle Elum for 33 years. He was a trusted and caring physician who consistently took the time to listen to his patients.
Dr. Anderson was honored as Family Physician of the Year by the Washington Academy of Family Physicians (WAFP) in 2000, and served the medical community in a wide range of capacities, including president of WAFP, Clinical Instructor in Family Medicine at the UW School of Medicine and the Yakima Family Medicine Residency program. He served as an FAA aviation medical examiner for over 25 years. John worked tirelessly as an advocate for family medicine and rural health across the nation, and encouraged many students to pursue service in family medicine.
His strong faith was at the core of his being and made an impact in every aspect of his life. John most fully expressed his faith through his life of service to others. Throughout his illness his faith shone through, and he remained confident in God's will for his life.
John's greatest joy in life was his family, including his wife Connie, children Joseph (Keri) and Cammy, and grandsons Josiah and Martin. He is also survived by: mother Roberta Anderson; sisters Marie Anderson (John Mitchell) and Carolyn Frasier; brothers Peter Anderson (Line), Cline Frasier (Gretchen) and Donald Frasier; and many cousins, nieces, and nephews.
In lieu of flowers, the family requests memorial gifts to one of the following: First Lutheran Church, Ellensburg, WA, (509) 925-2844; or Family Medicine Rural Health Fund, WAFP Foundati!
on, 425-747-3100. There will be a community memorial service at 10:30 am on Saturday, June 27th, at Walter Strom Middle School in Cle Elum.
The following
tribute
was published on June 29, 2009 by the Yakima Herald-Republic
By MARY SWIFT
staff writer
CLE ELUM — A physician who spent 33 years serving the Upper County was remembered Saturday for his compassion and devotion to patients, his humor, his leadership and his commitment to improving health care for all.

More than 500 people — many from Kittitas County, others from across the state and the country — gathered at Walter Strom Middle School to celebrate the life of Dr. John Anderson who died June 3 after a battle with melanoma. He was 63.

Photographs of Anderson and a poster board bearing accolades from the Washington Academy of Family Physicians, an organization Anderson had served as president, were on display. One doctor called him "one of the most humble but critically important family practitioners in rural medicine that I have known."

Ninety-year-old Olga Padavich smiled as she studied the photographs. He'd been her doctor for 33 years.
"He was very compassionate," she said. "He was a good listener. You could sit there and tell your troubles to him. I only went (to the clinic) for physicals. I didn't want to trouble him with every ache and pain. But he'd sit there and listen to a year's worth."

Inside the gym, former Cle Elum Mayor Gary Berndt and District Court Judge Darrel Ellis, both long time friends, waited to give the welcome.

"We're going to be swallowing a lot of basketballs up here," Berndt said in reference to the emotion so many were feeling.

A slide show and video presentation titled "An Amazing Life, An Amazing Legacy" illustrated Anderson's rich and active life. Photos of Anderson smiling broadly with family and friends were punctuated with photos of him hiking or cross country skiing. The audience laughed at a photo of a grinning Anderson wearing a lamp shade and chuckled at another that showed the popular physician on his green John Deere tractor with his two grandsons, Josiah and Martin, sitting on John Deeres at his side.

In the celebration that followed, some dabbed occasionally at tears. But there was no shortage of both smiles and laughter as speaker after speaker spoke to the role Anderson had played in the community.

They talked about his "Norwegian sense of humor," his love for family, his enduring faith and his stubborn determination when it came to causes he championed.

"He was a very private man and you all know he would have scolded us for being here this glorious morning," Ellis told the audience, drawing laughter from the crowd.

Ellis had arrived in the Upper County four years before Anderson, at a time when doctors came and went with regularity.

"With John arrived a new chapter of consistency, predictability and a steadfast refusal to provide anything other than the highest quality medical care for his patients," Ellis said, noting that "the life of each of us is richer because John came to our community and we are individually and collectively poorer as a result of his untimely absence."

Berndt recalls how Anderson, determined to see a quality medical center established in the community, refused to even consider that it might not be doable. He was tenacious, Berndt said, talking about when — not if — the clinic would be built. And in the end, he got his way.

He was also a doctor who made house calls and who wore a pager and went out to ambulance calls to stabilize patients, he said.

Grinning, he turned to Anderson's family and said, in reference to Anderson's consuming schedule, "how you got all those family pictures I don't know."

A few days before he died Anderson, a devout "Norwegian Lutheran" asked Father Lawrence Reilly, pastor at both Immaculate Conception Catholic Church in Roslyn and St. John the Baptist Catholic Church in Cle Elum, to speak at his celebration of life.

That they were of different faiths never stood in the way of their friendship or the respect they shared for each other.

Reilly recalled their first meeting on a dark and cold night when both had been called to the home of a dying woman. 
Reilly arrived to find Anderson leaning over the patient. Seeing Reilly, Anderson immediately stepped aside and joined the family in prayer. "I wondered what sort of doctor this is who steps aside when the priest enters the room," Reilly said. "In the weeks and years that followed, I learned."

Anderson, he said, "was a man of faith, a man of science and a practitioner of the art of medicine" whose "faith, competence and love blessed our lives".

Reilly drew laughter when he described seeing Anderson for his annual physical. He told Anderson that he was worried about memory loss and sometimes wondered if he was losing his mind.

"He laughed in my face," Reilly said. "He said, 'You're not losing your mind. If you were losing your mind other patients would have told me.' I was shocked. 'What do people talk about in this office?' I asked. With a twinkle in his eye, he said, 'Everything.'

"It's true. We who trusted him, trusted him absolutely."

Dr. Roger Rosenblatt, now director of the National Health Service Corps, an organization that brings doctors to rural areas, was a recruiter for the organization when he met Anderson.

Anderson wanted to know about openings in Washington and was interested in Cle Elum.

Rosenblatt painted a realistic picture.

"Cle Elum was a medical disaster area," he said. "The town had lost its economic base and was impoverished. The hospital was crumbling." A place where doctors came for short periods and then left, "it was the most prominent revolving door," Rosenblatt said.

But "the longer my litany went on the more interested John got. I tried to dissuade him but he'd made up his mind."

Anderson arrived and a transformation began. He recruited talent. He turned a small practice into a teaching practice. He became founding president of the Rural Health Association.

Dr. Paul Schmitt, who joined Anderson 32 years ago, called him "a balanced individual who had great intelligence and kept his eye on the big picture."

In Anderson's final days, "I was taken by his desire to make it easy for us to say goodbye," Schmitt said, pointing to what he called Anderson's "uncommon courage in facing the inevitable."

Dr. Don Solberg, an Ellensburg physician, spoke of "the size of the hole" Anderson's death left in the community and in the lives of those who loved and respected him.

"He was a maker, not a taker," said Solberg who said, when he considered coming to Ellensburg, Anderson was the first person he called. "I wouldn't have come without his encouragement. I wouldn't have stayed more than a year without his support," he said.

Anderson may have been stubborn about things he believed in and serious about improving rural medicine, but he was also fun.

"You've heard the accolades: He was a wonderful man. I'm here to tell you the other side of the story," said Jan Osmonovich, a clinic staff member. He held the clinic record for stringing paper clips together and was an Olympic-caliber rubber band shooter so accomplished he could peg her through a small opening in a window.

When a relative gave her a rubber band gun, she was thrilled.

"I could hardly wait to take it to work. I practiced," she said.

"I lost," she admitted with a grin.

Anderson "was a devil in some ways," she said, smiling as she related how, when the clinic manager was traveling out of state, Anderson installed an old-fashioned burglar alarm that went off when the manager opened the office door.

"When you meet God face-to-face don't be surprised if he says, 'Uh, huh,'" she said, a reference to Anderson's habit of saying "uh, huh" as he listened to people.

Dr. Martin Vatheuer, who grew up in the Upper County, was a patient of Anderson's when he was growing up. He recalled that the first time he applied to medical school he wasn't accepted. Discouraged, he was standing line at a theater in Ellensburg when Anderson approached him and encouraged him to try again.

The next year, he made it, said Vatheuer who called Anderson "a great man, a beacon in my life."

Keri Anderson, Anderson's daughter-in-law, read a poem she'd written about him. The final two stanzas read:

"A man who weighed words wisely,

He knew his chances — and fought anyway.

His hope and courage soothed pain,

And brought healing of a deeper kind."

"The end of the story, the punch line: ¨Love won. And always will.

The gospel according to St. John."