Pasco Senior High School


1964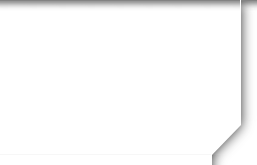 In Memory
John Winebarger
Johnny Marion Winebarger passed away June 13, 2015, at Kadlec Regional Medical Center, of complications following open-heart surgery.
Johnny was born July 16, 1944, in Redmond, Oregon, to Marion Creete Winebarger and Frances Louise Briggs. He attended elementary school in Myrtle Creek, Oregon and in Moses Lake, Washington after the family moved there to a farm that his dad got through the Veteran's drawing. In 1958 they moved to the farm on Glade Road, Mesa, Washington.
He attended 8th grade in Eltopia and then McLoughlin Jr. High in Pasco and Pasco High School. After high school he went to Springfield, Oregon for a year, to work in forestry for Warehouser Logging Company. He came back to the Columbia Basin to help on the family farm.
Johnny married the love of his life, Judy Bitton February 25, 1966. He loved agriculture and the outdoors and went to work for Green Giant Company as a farm operator and then as a field man and was with them for about 23 years. In 1978 he bought a farm on Langford Rd. in Eltopia, Washington and farmed there for 25 years while working for Green Giant. After retiring from Green Giant/Pillsbury, he returned to farming and also managed Winebarger Farms trucking until he retired.
He loved his family and enjoyed being with his kids and grandkids. He will be greatly missed by all of them. He is survived by his wife Judy, his son Justin (Kelly) Winebarger, daughters Jenny (Ryan) Jackson, Jessica (Todd) Perkins, grandchildren Creete Jackson, Emersyn and Ethan Perkins, Madison Winebarger-Bailie and his best dog friend Clyde.
He is preceded in death by his father (M.C "John"), mother (Louise), sister (Linda) and infant daughter (Jane).
The funeral service will be Saturday, June 20, 2015 at 11:00 am at The Church of Jesus Christ of Latter-day Saints, Columbia Basin Ward, Eltopia West Road, Pasco, Washington.
In lieu of flowers, please consider making a donation to Second Harvest, 5825 Burlington St, Pasco, WA 99301.
Mueller's Greenlee Funeral Home is in charge of the arrangements.
The family invites you to sign their on-line guest book at www.muellersfuneralhomes.com.