Pasco Senior High School


1964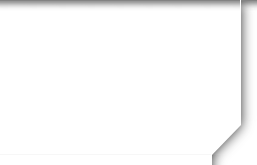 In Memory
Gary Wallis
Obituary: Published in the Tri-City Herald on April 24, 2018
Gary Lee Wallis, longtime Pasco resident, peacefully departed our lives, with his entire family by his side, at Kadlec Medical Center, Richland, WA on 17 April, 2018.
Gary, 71, born in Pryor, OK on 26 September, 1946, moved to Pasco at age one. He graduated Pasco High School and attended classes at CBC throughout his life. Gary's professional life included working for Burlington-Northern Railroad and as an electrician in many of our nation's nuclear power plants.
Gary's greatest love was for his wife Barbara and their family. He was a rock-solid foundation for many of us...we love and will miss him dearly.
Gary leaves behind his beautiful wife Barbara of 52 years; children Lisa (Lee) Jarvis, Kevin (Natalie) Wallis, Andrea (Todd) Burnette; six grandchildren and five great-grandchildren. Gary is survived by sister Cheryl (Lou) Miller and was preceded in death by his parents Adrion and Geneva Wallis.
Always with a smile on his face, Gary was a friend to all and a stranger to no one. Especially if you liked cars...
As per Gary's wishes, there will be no funeral but rather a celebration of his life. Please join us with your stories of and love for Gary on 12 May, 2018, 9:00am - 11:00am at the Sunset Memorial Event Center, 915 Bypass Highway, Richland, WA 99352. If the weather is pleasant and you have a hot rod, please bring it in Gary's honor.
Dad,
We are family strong and we get that from you. Through the highs & lows and the good & the bad you always have your family and you gave that to us and I LOVE YOU for that.
I miss you and I want you back. I will stay strong and carry that on to my own family, you have taught us well, we will make you proud.
I love you Dad
Lisa
Cheryl Miller
Gary, You were the best brother a sister could ever have. You always were the strong one. I will miss your phone call or your message you would leave me saying " This is your brother, nothing wrong just calling to see how everyone is." I Love and miss so much.