Pasco Senior High School


1964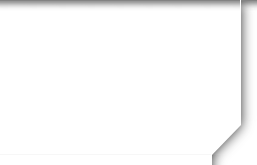 Judy Van Blaricom Moody
Profile Updated:
February 2, 2014
| | |
| --- | --- |
| Residing In: | Mesquite, NV USA |
| | |
| --- | --- |
| Occupation: | Insurance Agent |
| | |
| --- | --- |
| Children: | Janet, born 1967; Randall, born 1969 |
Yes! Attending Reunion
Comments:
I have been an insurance agent (with the same company) since 1973) Even though I"m still licensed, I'm "emeritis" statis, which basically means retired since 2004. My husband (of 41 years, and also retired) & I moved from Oregon in '04 down to retire in Mesquite, Nv. where we pretty much do what we want to do & enjoy the beautiful weather, & yes, spend some time in casinos & lots of entertainment. We do lots of "rockhounding", in which my husband built us an amazing waterfall in our back yard out of all the beautiful rocks we had collected over the years. We love to fish (however not much opportunity to anymore), explore (even gone mining for "gems" a few times), and I collect various species of flowers & leaves, dry & press the, & create beautiful greeting cards & framed picture art with them (most of which I give away to family & friends). One of my favorite hobbies is decorating things out of old jewelry. This means going to a lot of garage & estate sales. I have made statues & carousel horses with as many as 800 pieces of jewelry on each of them. Thanks to my success as an agent, I have won many great all-expense
paid trips for my husband & I throughout the US & abroad. I am fortunate to have both of my parents still living. My dad (age 92) still writes articles for the newspaper & does a weekly news commentation for the radio up in his community in Joseph, Or. Dad just returned from Washington DC after being selected for the "Honor Flight" for WWII veterans to have an all-expense paid trip to tour the new WWII memorial & various monuments. He had a great time.
Unfortunately my son (who is now 44) has been very ill for this past year, battling a number of health problems. He finally is getting some quality care from newly acquired doctor & surgeon whom we pray can help his body heal so he can get back to "normal" again.
I have 4 grandchildren (all girls), the oldest is 26 & going to college. Trips are made each summer to Or. to see family & friends.
We are blessed to have pretty good health yet, & enjoy life! That,s pretty much it. I look forward to seeing everyone at the reunion, reminising & rekindling old friendships!
School Story:
I still get a smile on my face when I remember the "can-can" dance that 6 of us girls did at the talent show (I think in probably 1963) We even made our own can-can dresses, and, ofcourse, were a big hit!!