Pasco Senior High School


1964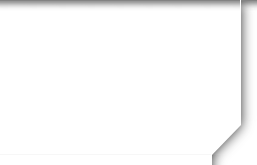 In Memory
Carol A. Trusley (Taylor)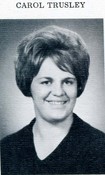 "She helped anyone with anything. It didn't matter what. If someone needed money, she would give it. If someone needed help moving, she would pitch in. If someone needed a place to stay, she opened the doors to her home."
These words were spoken by Diana Bedoy in remembrance of her mother Carol Trusley Taylor, who died on December 21, 2011 in Pasco, Washington.
Carol was no stranger to hard work. For 30 years she was a cook at Pasco's Country Gentleman and King City Truck Stop. In fact, she was famous for her cooking. Her specialties included lasagna, asparagus soup, clam chowder, cheese cake, and numerous Mexican favorites. The family ate well at Carol's home.
Carol married early after high school. Her husband, Norman Taylor died tragically in a hunting accident in 1970. Carol raised her two boys on her own for the next 7 years: Danny (born in 1966) and John (born in 1967). In 1977 Carol met Carlos Carmona-Bedoy, with whom she lived for the next 32 years. That relationship produced her third child, Diana (born in 1979), who currently lives in Pasco. Carlos was an automobile mechanic. Sadly, Carlos life was also cut short in 2009. With a knife in hand, he accidently fell down the flight of stairs that led to his home's basement; the knife plunged into his heart. He was killed instantly.
Diana recounted one of her favorite memories of her mother. On Carol's 52 birthday, the family went to El Salto, Mexico to celebrate the occasion. An all-night party ensued, complete with a mariachi band. It seemed that the entire block of revealers was comprised of family members. Carol laughed out loud when her birthday cake was presented with the numbers "52" reversed to read "25"; she laughed even louder when one "loving" family member dunked her face into the cake. Carol was one who could easily poke fun at herself.
Besides her family, Carol had three passions, the first of which was bingo and slot machines, the second of which was, as you might guess, cooking. She was happy to cook for both small and large events—family or public. Her third passion was animals. She thoroughly enjoyed her two small dogs: a miniature Poodle called Tinkerbell and a Fox Terrier/Chihuahua mix called Spot.
The last two years of Carol's life was not easy. She was assaulted with a wide range of medical issues: pneumonia, heart disease, neuropathy, and high edema, to name a few. However, she was blest to have her daughter, Diana, to take on the role of caregiver.
One day, on one of numerous trips back from the hospital, Carol looked at Diana and whispered, "Two weeks. I'm ready; you can let me go." Two weeks to the day, Carol peacefully slipped away.
Carol is remembered as a loving, easy-going, and hard-working woman with a generous heart and a world-class cheesecake.