Pasco Senior High School


1964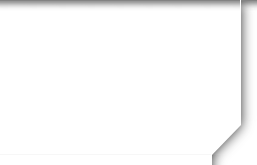 In Memory
Mary K Shaffstall (Sparhawk)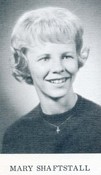 It was always about family
by Allen Johnson
17 May 2010
"We had such a fabulous relationship; just thinking of her is a joy."
These were the words of Kristine Shaffstall Allen. She was speaking about her beloved sister and best friend, Mary Shaffstall Sparhawk, who died from colon cancer in 1994.
"Mary was always fun," Kristine went on to say about her sister. "She loved to laugh and play. I remember walling arm in arm with my sister in the mall. We would break into a skip, which of course made us laugh."
Mary was the middle child of five. Lonnie and Richard were her older brothers. Steven and Kristine were her younger siblings.
In 1966, Mary married Frank Jedel. They had three children, Donovan, and girl twins: Cameron and Kathy. A second marriage in 1984 with Rory Sparhawk resulted in two additional children, Aaron and Michael, and an equally loved stepson, Jeremy.
Mary worked for the Rainier School for the Disabled located in Buckley, Washington. She was also deeply involved at her Lutheran church.
But what came first for Mary was her kids. It was always about family. For that reason, she loved the holidays. She happily decorating her house with two dazzling trees on Christmas and baskets of goodies for the kids on Easter. Birthdays was a chance to create hand-made surprises—Mary loved crafts.
"We were each other's biggest fans," Kristine said at the end of the interview. "I encouraged her, and she encouraged me."
That kind of reciprocity—shared love—was emblematic of Mary's life.