Pasco Senior High School


1964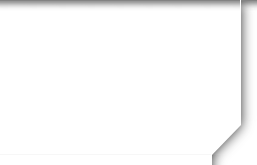 In Memory
LeRoy V Seholm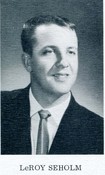 by Allen Johnson
Interview with Leroy's mother, Inez Seholm
April 30, 2010
Today, I had the pleasure of interviewing Leroy's mother, Inez Seholm. The first thing that I noticed about Inez, 83, was the tenderness of her voice. There was a soft but confident quality about it—words spoken by someone who knew what she was talking about.
"Leroy was always very popular," Inez told me. "He was a great salesman—always was. When he was a schoolboy, we would sell almost anything: newspapers, for certain, but also plastic shoes—and do very well at it."
Leroy stayed true to his entrepreneurial spirit. As an adult he built a car business in Pasco called The Carriage House. It was not surprising that he went into the car business. As a youngster he would draw endless pictures of cars and trucks. As a young man, he loved scrambling on a dirt bike. "He was always a good kid," Inez said. Then after a breath: "Oh, he like to speed a little too much, " she said with a giggle.
Leroy passed on the legacy of selling to his young brother, Rudy. His brother was struggling to find his career niche. Leroy taught Rudy everything he knew about selling cars and Rudy is now a successful salesman at Desert Buick.
Leroy was only 19 when he married the love of his life Betty Jean Kay. They had a boy and a girl: Darcie and Leroy Jr. But, sadly, Betty Jean was taken by cancer at the age of 25. Leroy never quite got over that.
Later, Leroy married his second wife, Carol. "Also a wonderful girl, " Inez said.
Leroy had his share of medical issues. He had diabetes and heart trouble. But it was cancer of the kidneys that took his life. Inez cared for her son for a year. According to Inez, Leroy said that diabetes and heart trouble is bad, but cancer is the worst. When Inez said that, I could hear the pain in her voice.
Leroy was active for a long time after his diagnosis. When he finally succumbed "every car salesman from the Tri-Cities came to the funeral," his mother said. "I was always so proud of my son. He was such a good boy—" again, words spoken with both tenderness and confidence.