Pasco Senior High School


1964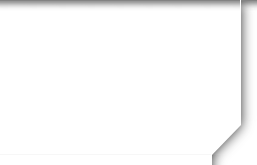 In Memory
Judy Marilyn Schroeder (Burrill)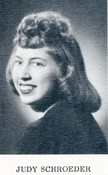 Judy Schroeder was married to Francis Burrill in 1972. They had three children, one boy and two girls. Family was enormously important to Judy.
The Burrill's made their home in Walla Walla, where they were passionate Jehovah Witnesses, ministering to people door to door. That passion was able to supersede Judy's rather reserved personality. Judy loved to tell people about the Bible.
Judy's dedication to others was seen in other ways. She cared for her elderly mother. She loved to give friends and family members foot massages. "Those were wonderful," her widow Francis exclaimed.
Judy believed in natural foods and vitamins. She was very knowledgeable in that arena of her life. For example, when physicians were not able to help, Judy was able to give relief to mothers suffering from breast fever from continuous nursing.
Judy worked at a Caterpillar franchise in Walla Walla as an inventory and purchasing agent.
It is sadly ironic that such a generous and caring person should be taken so early by cancer.
Judy was survived by her sister Iva Pryor of Pasco.