Pasco Senior High School


1964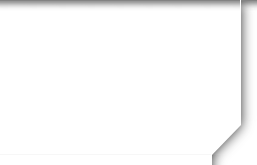 Frank Robinson
Profile Updated:
August 17, 2014
| | |
| --- | --- |
| Residing In: | Madison, MS USA |
| | |
| --- | --- |
| Spouse/Partner: | Jennifer Robinson, RN, PhD. |
| | |
| --- | --- |
| Occupation: | anesthesia M.D. |
Children:
Tim (1973); Kimberly (1976); John (1983) & Will (1986). Tim is a Montana State graduate with a Master's More…

Degree from University of Tasmania. He works in the Reno public schools. He taught sixth grade but now helps others teach science, technology and math to kids in that age range. He also helps the kids with robotics [read plays with Lego robots]. He and his lovely wife have two children: a five year old daughter and a three year old son. They are a treat for us when we do get together. In one of life's rich ironies, Tim greatly disliked school when he was a student. Kimberly McQuagge is a mother of two girls (17 and 12). She graduated from University of Southern Mississippi with a Bachelor's degree and again with a Master's degree in education. She taught third grade here in Jackson but now is moving into administration as an "interventionist". [And yes, she also disliked school before college.]. She is on track to become a school principal in a few years. Going to the office will sure be different with her than it was with Miles King [at Emerson Elementary] or, perish the thought, Mr. Gregson in high school. Our middle son, John, is a financial planner working for Capitol One in Baton Rouge. He graduated from LSU (Go Tigers). His Master's degree in international political economy from the University of Kent (UK) was an interesting sidetrip to Europe. Our youngest, Will, moved to Denver this Spring to seek his fortune. He seeks jobs in construction management but they are a challenge to come by in this economy. In two years since graduation he has been unemployed twelve months, built half billion dollar oil platforms [but they finished in six months so he was finished as well] and then oversaw home construction for DR Horton in his hometown, Covington. It took four months for him to decide that he and new homeowners should go different routes. Denver is a try for some commercial construction.
| | |
| --- | --- |
| Military Service: | Army |
Yes! Attending Reunion
Comments:
Jennifer teaches masters and PhD nursing at the University of Mississippi Medical Center, School of Nursing. In 2006 she completed her PhD so we moved from Louisiana so that she could pursue her dream. Some days it's a dream; other days it can be something else. She built our retirement home on a nice lake. My only job was the write the checks. It's a great house with a lake view, small yard and a Hobie cat. Now all we need is some retirement. [I've tried it once or twice but flunked it so far.] I enjoy my job. I end my working days as I began them: as an employee of the Federal government. It started with the US Army for seven years and will end with the VA hospital system when my wife calls it quits.
Dear Virginia,
At our reunion weekend party on Friday night I would really like to catch up with your brother, Bill. I do hope that he plans to attend {even though his big sister is also going.] I'll be looking for you and for him. Please look for me.
Frank