Pasco Senior High School


1964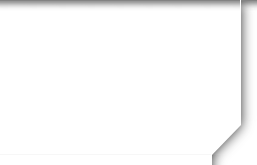 Bev Meyer Schloss
Profile Updated:
September 17, 2014
| | |
| --- | --- |
| Residing In: | Oldtown, ID USA |
Yes! Attending Reunion
School Story:
My most cherished memories from Pasco High include, MYF, Music, Talent Shows, School Dances and Thespians. Some of my fond recollections are of the plays and singing in Swing Choir. After practicing music at school, a few of us went to Linda Wellman's (Mathison) house where we would sing and practice hours more. Her mother always had warm cookies or some other delectable snack for us. It was a happy time of innocence and good clean fun.

Another interesting memory that comes to mind affected my future life although I was oblivious of the importance of it at the time. In the latter part of my Junior year, my chemistry teacher, Mr. Ezell asked if I would correct papers during my free period once a week while he taught an all male Physics Class. As a result I entered a room full of cat calling, whistling senior boys who totally embarrassed me weekly. Unknown to me, one quiet senior boy was watching me. About a year later my family started shopping at Sigman's grocery. My mother noticed a young stock boy who took an interest in me whenever we were shopping. He always struck up a conversation with my mother while I paid him little attention. My mom asked me who that dark haired boy was and I said that I had no idea. I thought I had never seen him, but he recognized me. By now you may have guessed. It was Bob Schloss (class of 63) the quiet boy from physics class. Shortly after that while driving home, I met his car. The next thing I knew, he was behind me following me home. My son says in today's world that would be considered stalking! Well, he hopped out and said that my mother had offered to help him on his college English paper. I was relieved. Abruptly leaving him with my mom, I left to finish my homework as I had a concert that evening. After an hour or so he figured I was a lost cause and was about to leave when I came out of my room saying that I had to hurry and eat before the swing choir concert. He asked if we were better than the Mad Hatters. I assured him that we were far superior. He said, "Prove it. I'll pick you up at 7:00." The rest is history.
A little over a year later I married the love of my life. We'll celebrate our 50th anniversary next June. We lived in Germany three and a half years while Bob was in the Air Force.

After returning to the States we went back to college. I worked for GTE and Bob became a Mechanical Engineer managing hydro electric dams for the Corps of Engineers.

After 14 years of marriage we started a family. Our daughter, Laura and son, Rob were valedictorians of their high schools. Both are Electrical Engineers today.

After 12 years of marriage our daughter and her husband blessed us with our first grandchild in August. They are thrilled with him as are we.

Life is good. I sing and play piano for church most Sundays. We are retired, but work constantly on one or the other of the two houses we built from the ground up.

We've had a few health problems over the years, but who hasn't at our ages! We are happy to wake up each morning and thank God for our many blessings, one of which was our chance meeting at Pasco High.

Sorry we won't be with you for the reunion, but hope you have a blast.
Bev's Latest Interactions