Pasco Senior High School


1964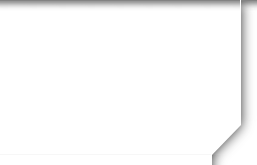 In Memory
Sharon Mabry (Brunswick)
Sharon Kathene Mabry Brunswick left this life on Friday July 3, 2015 at her home in Richland. She was born July 21, 1946, in Richland WA. She was the third child of William (Bill) E Mabry and Violet Mae Barker Mabry. Her parents came to Richland from Oklahoma for the Manhattan Project in 1944. She moved with family to Franklin County in Sept. 1951, starting Kindergarten at Captain Gray and graduating from PHS in 1964. She attended CBC leaving to marry Douglas B. Brunswick, April 23, 1966. They had 3 children Cherie Lynn, Suzanne K. and Thomas M.
During her life with all on the farm, she learned many tasks to help make everything work together. She was a Brownie, with her mother leading the troop, was in 4-H, gardening, sewing and cooking clubs, entering her projects in local fair and Yakima fair winning many ribbons.
She worked as a journeyman carpenter, following in her father's footsteps, with JA Jones and the Limerick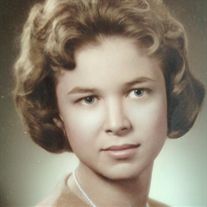 plant in Pennsylvania after the divorce to support her children. In 1992 she returned to live in Richland with her son and grandson.
Sharon had been ill for some time with arthritis, which resulted in lungs that limited her quality of life. She enjoyed being able to keep in touch with family, classmates, and friends on face book. She thoroughly enjoyed being Mother, Grandmother and Great-Grandmother.
Her parents and one brother and the children's father predeceased her. She leaves a sister Rosalie Mabry, brother Marvin Mabry, daughters Cherie Lynn Gottshall (William) PA, Suzanne Brunswick and son Thomas M. Brunswick of the home, grandchildren : Devin Brunswick of the home: Jonathan Stoudt (Ashlyn), TX, William Stoudt, PA, Victoria Gottshall, NY, Samantha Drumheller, PA, Justine Kirby, WA, Aaron Kirby, WA and Saydie England, OR, great-grandchildren Logan Stoudt and Jenna Mae, nieces and nephews in WA, an Aunt Emma Raley and cousins in Oklahoma to mourn her passing all of whom she loved dearly.
Funeral services will be held Thursday, July 9, 2015, 1:00 p.m., at Mueller's Tri-Cities Funeral Home, 1401 S. Union Street, Kennewick with viewing on Wednesday, from 5:00 p.m. to 8:00 p.m.
The family invites you to sign their online tribute wall by clicking here.

Read more here: http://www.tri-cityherald.com/2015/07/07/3640354/sharon-k-brunswick.html#storylink=cpy