Pasco Senior High School


1964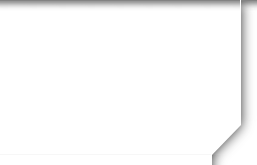 In Memory
Michael James Head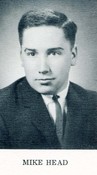 Our classmate, Mike Head, was killed in a car accident on Labor Day weekend, 1965.
His sister, Linda Head Hammer, described Mike as "friendly and easy going." There was nothing "intense" about Mike. Linda went on to explain that Mike enjoyed working on hotrods. Jim Smith and Neil Kenworthy were two of his car-enthusiast friends. In fact, Mike was driving his hotrod coup, affectionately known as "Lima Bean" for it's flashy lime color, when he lost his life.
Linda further described Mike as a "typical guy" who liked fishing and hunting.
At the time of his death, he had hoped to begin his apprenticeship as a local pipefitter.
The following is Mike's obituary, as contributed by his sister, Linda.
MICHAEL JAMES HEAD
Recitation of the rosary for Michael James Head, 19, of 816 W. Octave St., Pasco, will be at 8 p.m. today at Greelee Funeral Home in Pasco.
Requiem mass will be at St. Patrick's Catholic Church in Pasco at 10 a.m. Monday, with the Rev. William Schmitz celebrant. Burial will be in City View Cemetery.
Mr. Head died early Saturday in an automobile crash (on September 4, 1965). He was born Dec. 24, 1945, in Winsted, Conn.
He graduated from Pasco High School in 1964 and attended Columbia Basin College. He was an apprentice sheet metal worker, and a member of the Sheet Metal Workers Union in Richland. He also was a member of St. Patrick's Church.
He is survived by his parents, Mr. and Mrs. James M. Head; a brother, James M., at home, and two sisters, Mrs. R. Jan (Marylin) Perry, Seattle, and Mrs. Michael (Linda) Hammer, Pasco.