Pasco Senior High School


1964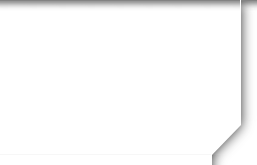 In Memory
Larry Leo Eldhardt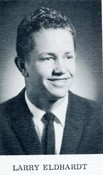 Tri-City Herald (Kennewick, WA) - March 1, 2007
LARRY LEO ELDHARDT SR.
Larry Leo Eldhardt, Sr., 62, passed away in Kennewick on February 25, 2007. He was born on December 10, 1944, in Pasco, Washington, to Leo and Ruth Eldhardt.
Larry was in Boy Scouts, starting out in Webelos and obtaining the rank of Eagle. Larry organized the Tri-Cities Pool league for 20 years, played in the Dare Golf Tournament for 4 straight years and was runnerup for 'Go for the Green' for 2 years. He was a member of Pasco Eagles Lodge which his dad helped to build. Larry attended CBC and took Electronic classes, then served in the Navy working in Electronics.
He worked for Burlington Northern Railroad until his retirement in December of 2005.
Larry was preceded in death by his parents and his brother, Danny, who passed away in December of 1968.
He is survived by his wife, Kathy; sons, Larry Jr. and Terry (Tiffiney) Eldhardt; sister, Peggy (Clair) Cochran; brothers, Jim (Lucile) and Tom (Robin) Eldhardt; grandchildren, Jesse, Jacob, Cassandra and Nicole Eldhardt, Ashley Humphry, LeChelle Smearman and Alex Stiles; numerous nieces, nephews, family and friends.
In lieu of flowers, donations can be made to the family at the funeral home to defer funeral expenses.
Services will be held on Saturday, March 3, 2007, at 10:00 a.m. at Mueller's Tri-Cities Funeral Home, 1401 S. Union in Kennewick.