Pasco Senior High School


1964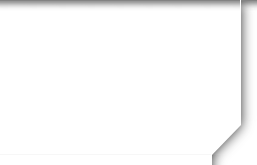 In Memory
Columbus Brown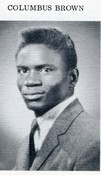 And the champion is Columbus Brown
Interview with Gloria Brown on 3 June 2010
by Allen Johnson
When Columbus graduated from Pasco High School he joined the Army. After that experience he began a long career as an operator engineer at Hanford.
He married Gloria Sparks in 1970.
Beyond his family, Columbus loved all kinds of fishing: shore, boat, deep sea. He was also an avid local player in both bowling and pool leagues.
His wife Gloria described Columbus as "outgoing, energetic, and easy to get along with." He spoke to people as if they were old friends.
His high school classmates remember Columbus as an excellent wrestler. Later, he coached his brother-in-law, Bobby Sparks, who wrestled in state tournaments.
In 1998 Columbus lost his battle to lung cancer. He is survived by three sons: Cedric Sanders (born 1969) is a college graduate. Anthony Brown (born 1970) is a principal at a Renton, Washington junior high school; he is working on his Ph.D. Marcel Brown (born 1972) is an electrician. In addition, Columbus is survived by 11 grandchildren.
On a personal note, I wrestled Columbus in our sophomore-year PE class. As I recall, he pinned me in less than 60 seconds. I'm sure he didn't break a sweat. After speaking with Gloria, I came to realize that Columbus was not just a champion wrestler (we all knew that); more importantly, he was a champion friend and family man.
Obituary
Columbus Brown, 55, of Pasco, WA went to be with his Lord and Savior, Jesus Christ on Sunday, July 12, 1998, at 2:15 a.m.
He left this world with his loving wife, Gloria and family members at his bedside. Columbus was born on June 10, 1942, in Greenwood, MS to the late Elmore and Bernice Brown. He accepted the Lord, Jesus Christ as his personal savior at a very early age in Walls, MS.
He attended and graduated from Pasco High School in 1964 and was the first black wrestler to compete in state competition. He joined the Job Corps in 1966 and served in the U.S. Army from January 1967 to February 1970.
He married Glaria Ann Sparks on October 17, 1970 in Pasco, WA, and unto this union grew love, friendship, and happiness. Columbus was a dedicated and loving husband and father.
His favorite pastime included working on old cars, playing dominoes, shooting pool, fishing, gardening, and reading books about catching different fish.
He enjoyed spending time with his family and friends, and his special fishing buddy, Julius Campbell.
He was a member of the International Union of Operating Engineers Local 370 for 31 years and was employed as a Heavy Equipment Operator at the Hanford Site.
Columbus was preceded in death by his father, Elmore Brown, Jr.; his brother, Elbert J. Brown, and his sister, Annie M. Butler. He leaves to cherish his memories, a loving wife and friend, Gloria A. Brown, Pasco, WA; sons, Anthony Brown, Cedric Sanders and Marcel Brown, Pasco, WA; mother, Bernice Brown, Pasco, WA; Step mother Olumgbayo Asubi Omilade Jones-Brown of Cheney, WA; brothers, Willie, Arthur, and Napoleon Miller, Seattle; Terry, Johnnie and Jammie Miller of Tri-Citites, WA; sisters, Portia Wynn of Detroit, MI; Rosie Lee and husband Rev. Lloyd Walton of Water Valley, MS; Linda and Virlene Miller of Kent, WA, Janice and Janet Miller of Kennewick, WA; Lorraine and Victoria Miller of Seattle, WA, uncle Willie Brown and wife Mary of Anchorage, AK, uncle Oliver Sasfras of Memphis, TN; five grandchildren; brother-in-law William D. "Bill" Butler of Pasco, WA; cousins Lee and Teresa Brown of Pasco, WA; and a host of brothers and sisters-in-laws, nephews, nieces and other relatives and friends.
Visitation will be Wednesday, July 15, 1998, 9:00 am to 8:00 pm Columbia Memorial Chapel.
Funeral services will be held at 11:00 am Thursday, July 16, 1998, New Hope Missionary Baptist Church, Pasco, WA, with concluding services and burial with Military honors provided by the Richland VFW Post #7952 at Columbia Memorial Gardens, Pasco, Washington.