Pasco Senior High School


1964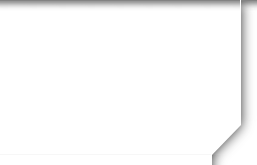 In Memory
Larry F. Thomas
ShareThis Copy and Paste
- See more at: http://www.legacy.com/obituaries/tricityherald/obituary.aspx?n=larry-thomas&pid=167548506#sthash.BGKjGuur.dpuf
Read more here: http://www.legacy.com/obituaries/tricityherald/obituary.aspx?n=larry-thomas&pid=167548506#storylink=cpy
ShareThis Copy and Paste
- See more at: http://www.legacy.com/obituaries/tricityherald/obituary.aspx?n=larry-thomas&pid=167548506#sthash.aZtzAg6X.dpuf

Read more here: http://www.legacy.com/obituaries/tricityherald/obituary.aspx?n=larry-thomas&pid=167548506#storylink=cpy
"Today is a beautiful day in Allen, Texas," words that touched so many and defined the way that Larry Thomas viewed life. It could be raining, hailing, or freezing but to Larry, every day was beautiful. Larry passed away in Allen, Texas, on October 10th, 2013.

Even though ALS (Lou Gehrig's disease) prevented him from walking, using his hands, and in the end even breathing well, he would still say "I can still see outside, and it's a beautiful day!" This sums up the amazing positive attitude Larry shared with others throughout his life. He liked to say he lived with "an attitude of gratitude," a powerful gratitude to God for all he was given. He inspired and encouraged so many people with his grateful outlook on life. Larry's life was an example for others demonstrating how to handle difficult circumstances with grace.

Faith was an important part of Larry's life. He was an active member of Grace Presbyterian Church in Gig Harbor, Washington, where he gave the morning welcome. He was asked to give a sermon, and was very humbled by this experience. After moving to Allen, Texas, in 2012, he regularly attended Stonebriar Community Church in Frisco, Texas.

Larry was born in Bismarck, North Dakota, on October 5th, 1945, to Albert and Constance (Arnold) Thomas. He spent most of his childhood in Eastern Washington and graduated from Pasco High School, class of 1964. Larry worked in the newspaper industry throughout his 35-year career. He worked at several newspapers including over 20 years at the Tri-City Herald. He worked his way up from a paper delivery boy to a newspaper publisher, demonstrating the value of hard work and setting professional goals.

No obstacle could deter him once he set his mind to something, and he demonstrated this many times over. When he wanted to build a new house for his family, he read a book and did it. When he became interested in photography, he built his own darkroom and learned how to develop pictures. When he wanted to ride a motorcycle, he bought a Harley and leathers. Larry had many hobbies and passionately pursued things of interest to him.

Larry met Connie Rae Brokaw on a blind date at the Benton-Franklin County Fair. They fell in love and were married in 1967. Larry and Connie have been constant partners in life for the last 47 years. They were dedicated parents and had a very close relationship with their children, daughter Jennifer and son Jason. The family spent so much time together and had amazing adventures including camping at Mount Rainer, rock collecting, deep sea fishing, gold panning in Alaska, and hiking throughout Washington State and Alaska. There are innumerable funny stories of good times spent together. Larry taught his family the importance of being a dreamer and living life in a positive meaningful way. He took pride in being a loving husband and father, demonstrating how to follow your dreams and live life to the fullest.

Larry's passing was preceded by his parents and brother, Albert. Larry is survived by his beloved wife Connie Thomas of Allen, Texas. Children Jennifer Sharpe and husband Derek of Richardson, Texas, Jason Thomas and wife Ayako of Maple Valley, Washington; six grandchildren; siblings Sharon Dailey of Pasco, Washington; Joanne Thomas, Nancy Thomas, and Lyle Thomas of Kennewick, Washington; Gene Thomas of Spokane; and his life-long best friend Eldon "Butch" Smith of Port Orchard, Washington.

A memorial service will be held at 11:00 a.m. Friday, October 18th, 2013, at Faith Assembly Christian Center, 1800 N. Road 72, Pasco, Washington 99301. Donations to honor Larry can be made to the ALS Association at www.alsa.org.