Pasco Senior High School


1964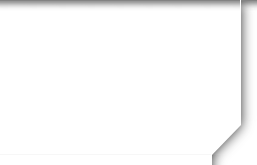 User Forums
Forum: Thoughts about our 50th Reunion

| | |
| --- | --- |
| Created on: 07/03/16 07:39 PM | Views: 858 Replies: 0 |

Linda Wellman Mathisen




Joined: 10/13/13
Posts: 1

View Profile
50th reunion
Posted Sunday, July 3, 2016 07:39 PM


I thought the Friday night get together was sensational. I'm just sorry I wasn't able to talk to everyone. The venue was OUTSTANDINGLY gorgeous, and I did consider falling into the pool because it was so inviting.

Saturday's tour was also memorable. I would have liked to spend more time at the museum, but I satisfied that need by going back later. Our old high school "digs" have certainly changed - the kids attending nowadays are growing up in a great environment - hopefully being taught by teachers as good as we had.

The dinner was great, the activities/entertainment fun, bringing up good memories of the days back when. Everyone I saw (and recognized) looked better than I'd expected we'd look at this age. Way to go, Class of '64! Funny how time affects all things.

The Committee did a great job, were not paid nearly enough to recompense them for all their efforts/challenges. THANK YOU!